Objects that shout "James Bay!"
By Rita Button
Photos by Rita Button
Jane Urquhart's book A Number of Things (Harper Collins, 2016), contains fifty objects of interest to Urquhart through which she tells a story of Canada. As I read this book with its unusual response to the past, I wondered which fifty objects would tell the story of James Bay. Urquhart is blunt about her personal choices; she agrees that they won't appeal to all readers, and some would have chosen different items through which to tell the story. Similarly, the ways in which people see James Bay are uniquely individual. I have chosen three artifacts that tell a story about James Bay, the oldest community of Victoria. We, at The Beacon, encourage you to tell us about the object(s) you would choose, and why they shout JAMES BAY to you!
The biggest and most obvious choice is Emily Carr's house on Government Street. The Victorian house speaks of Carr's English heritage while simultaneously contrasting her attitudes toward life and art. I like the chimneys most, but I also appreciate the grandness of life the house suggests as you walk from room to room. And then I think of Emily Carr's forays into Metchosin where she camped in the Elephant—quite a different domicile from the Government Street house—and painted the wind by painting the trees and the skies. Her spontaneous responses to the world that her family would have seen as incorrect, at times, make me smile, for they remind me of the character of James Bay—respectful of tradition but determined to maintain its individuality.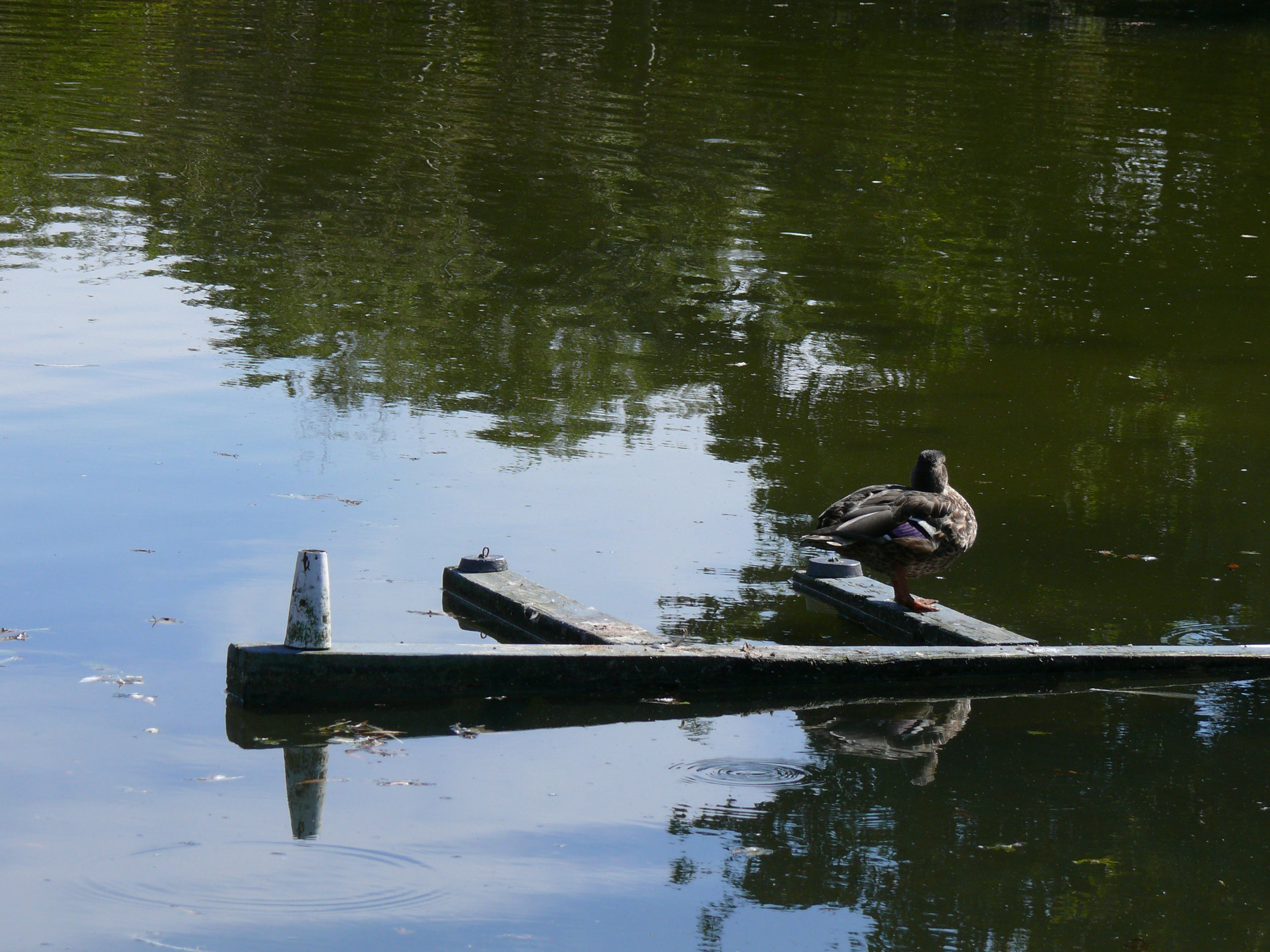 Harrison Pond, the pond maintained by the miniature boat club, is another interesting James Bay feature. The docks and the little lighthouse create focal points for those sailing their remote control boats in the pond. I like it because it's another place where people can gather and share a hobby. Last Saturday, a boy and his grandfather enjoyed sailing their miniature wooden boat, while on the bench, someone controlled an alligator and its surprising sound, but mostly it floated in the water as if it were too hot to move. Here is a place for family and community, another feature of James Bay's welcoming attitude.
An easily overlooked object, the mooring ring at Ogden Point, tells a piece of James Bay's history. Mooring rings were used before docks were built. Mariners would "set bow anchors and tie stern lines to mooring rings on shore. That method aligned ships and reduced swing from wind currents and waves." (Ringuette, Janis, www.islandnet.com/~jar/streetscapes/topics/mooring_rings.htm). You can find the ring at Ogden Point in a huge rock between the restaurant and the path to the Breakwater. The ring speaks of the sea's part in the history and development of not only James Bay, but also Victoria. It's extremely tiny in comparison to the docks currently welcoming the ships at Ogden Point.
It was difficult to narrow the choices down to three. And it's easy to agree with Urquhart's point—the choices depend on personality and experience. Which choices would you make? Why?